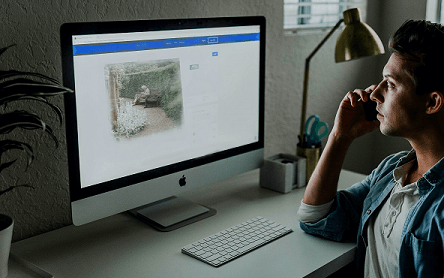 Why should I not simply buy a DIY, Wi-Fi Camera System, and install it on my own?
A few reasons… Reliability: when something relies on Wi-Fi alone, there is always a risk that it can go down and not power the camera. The hardware: usually these Wi-Fi cameras are made of cheaper plastic and are easily vandalized. Storage time: the data storage is very limited (a few hours at most) vs. a professional, wired camera system with a recording station, which can store weeks worth of footage. Image quality: a Wi-Fi cam has much lower resolution, which makes it harder to identify intruders at a long distance. Night vision: Wi-Fi cams are limited in their range of vision (ex. 10m with Wi-Fi vs 40m with a pro cam). Range of view: Pro cams have a much wider range of view.
I want to upgrade my existing system and add more to it. It still works. Can I get it upgraded, or do I need a whole new system?
This depends on the system model, the quality of the wiring, the age of the system and a few other factors. Sometimes it is possible to upgrade an existing system. Call in a technician for an evaluation.
Can I get only a siren installed without a whole in-depth security system?
No, unfortunately not. The siren has to be linked up to an alarm system that is triggered by sensors (movement/heat/etc) and is not a stand-alone option.
Are you also a security patrol service? Do we contact you in case of an emergency?
No, we do not have an armed response team, we are solely an installation company. However, we do include after-support and also provide over-the-phone troubleshooting (in non-emergency situations). When needed, we come and solve any on-site problems. We can, if requested, help you link your system up to a certified armed-response company within your area.
Are there any monthly fees?
No, there are no monthly fees, it's a once-off installation service. If, however, your system is 1) compatible, and 2) you opt to link your system to a 3rd party armed response, then their fees will become relevant. BH Security purely does installations, and most clients opt to have a private system without involving an armed response company. We can assist in setting you up with an armed response service if you require this.
How long is your warranty?
This duration varies across systems and according to modifications and customizations. In general, we offer a 12-month warranty on most products, though some have up to a 2-year warranty period. Please note: Some wear and tear components are unfortunately not included under the manufacturer's warranty, ex. Batteries, etc. Please ask for details from your technician.
I already have a smoke/gas/CO detector, why should I get an additional one that is linked up to my security system?
Having your hazard detector installed within your system's network ensures you can get alerts even when you're away from home (via the phone app) even if you're in another country! An alarm also sounds on the property itself. This is not possible with a stand-alone detector, as the alarm only sounds within a small radius – within the room it's installed in.
The life of these integrated, sophisticated hazard detectors tends to last a lot longer than DIY-store-bought, stand-alone units. Additionally, the batteries of the integrated sensors can last even up to 4-5 years, instead of replacing batteries every 6 months. When the long-term battery is running low, instead of having to keep checking it manually, it automatically updates you via the app. It also alerts you about any fault or malfunction, thus lowering any down-time.
Another huge plus, is that your armed-response company can get notified right away of any danger. (If you don't choose to have an outside company attached to your system, your family members, friends, or whomever you choose on your app can get notified instead).
What is a greater deterrent, cameras or an alarm system? (My budget only allows for one right now.)
It goes without saying that both systems will greatly maximize and intensify your security, but if you do need to pick one over the other as a starting point, then an alarm is the better choice.
Why? Whilst it's useful to have saved footage of intruders to share with the authorities, it's far better to PREVENT someone entering your property at all. The sound of the siren will already dissuade intruders whilst still outside! The alarm system also notifies you (and your security company or those on your app) which cameras don't.
How will an intruder know we have an alarm system installed?
Upon completion of our work, we place a sign showing them that your property is protected. (And they will also see the siren, of course).
Does a wireless alarm system work on Wi-Fi?
No, it's a two-way communication technology and advanced encryption standard known as AES.
Can my wireless alarm system be hacked?
That depends on the quality of the system. A cheap system can indeed be hacked using radio-jamming or code-grabbing devices. The wireless alarms we install make use of two-way communication technology and advanced encryption standard (AES), making it impossible to be hacked. If there is ever an attempt of a hack, the system will notify you.
Are the alarm systems and cameras you install allowed to be used on Shabbos?
It depends on the settings, and when it's set (and a few other details) but our systems do come with a kashrut certificate from the Tzomet Institute. Please ask your technician for more details on how to set this up.
How durable and reliable are your alarm systems?
We install only the most durable and reliable products on the market. There are cheaper systems out there, but they are prone to malfunction and failure. In the long run, spending a little extra for a name-brand product is the best decision one can make for the safety of their loved ones and possessions.
What happens if a client is not happy with the installation?
Before we design a system, we try to ensure post-job client satisfaction by initially conducting a thorough, personalized consultation, which comes along with a detailed explanation of where we plan on placing each component. (We plan it in a way that parts remain as unobtrusive as possible whilst still providing optimal function).
In the very rare event that the customer has concerns, or is not entirely happy, we will try to do absolutely everything we can, to ensure their full satisfaction.
To learn more about what systems are out there, feel free to give us a call. We can also come do a free, no obligation, assessment of your premises. See more articles on our Resources page to familiarize yourself more on the subject.
---
If you have additional questions, please feel comfortable to call/Whatsapp us: 054-725-4914, or to tell us more about your security needs and/or to schedule a FREE assessment for your property. You could also leave a message for us here. office@alarmsisrael.com